7 Resorts In Jamaica That Offers Nude Or Clothing Optional Facilities
7 Resorts In Jamaica That Offers Nude Or Clothing Optional Facilities
Though it may be very hard to believe, public nudity is illegal in Jamaica. However, when you visit the island, especially on the 7 Mile beach in Negril, it is very obvious that this law is not upheld in the least. Negril is home to some of the most famous nude resorts in the world, and the island of Jamaica in general offers quite a few resort options that nude travellers can go to if they are looking to occasionally be naked on the beach while enjoying their holidays on this beautiful island. Here is a list of 7 resorts in Jamaica that offers nude or clothing-optional facilities.

1. Couples San Souci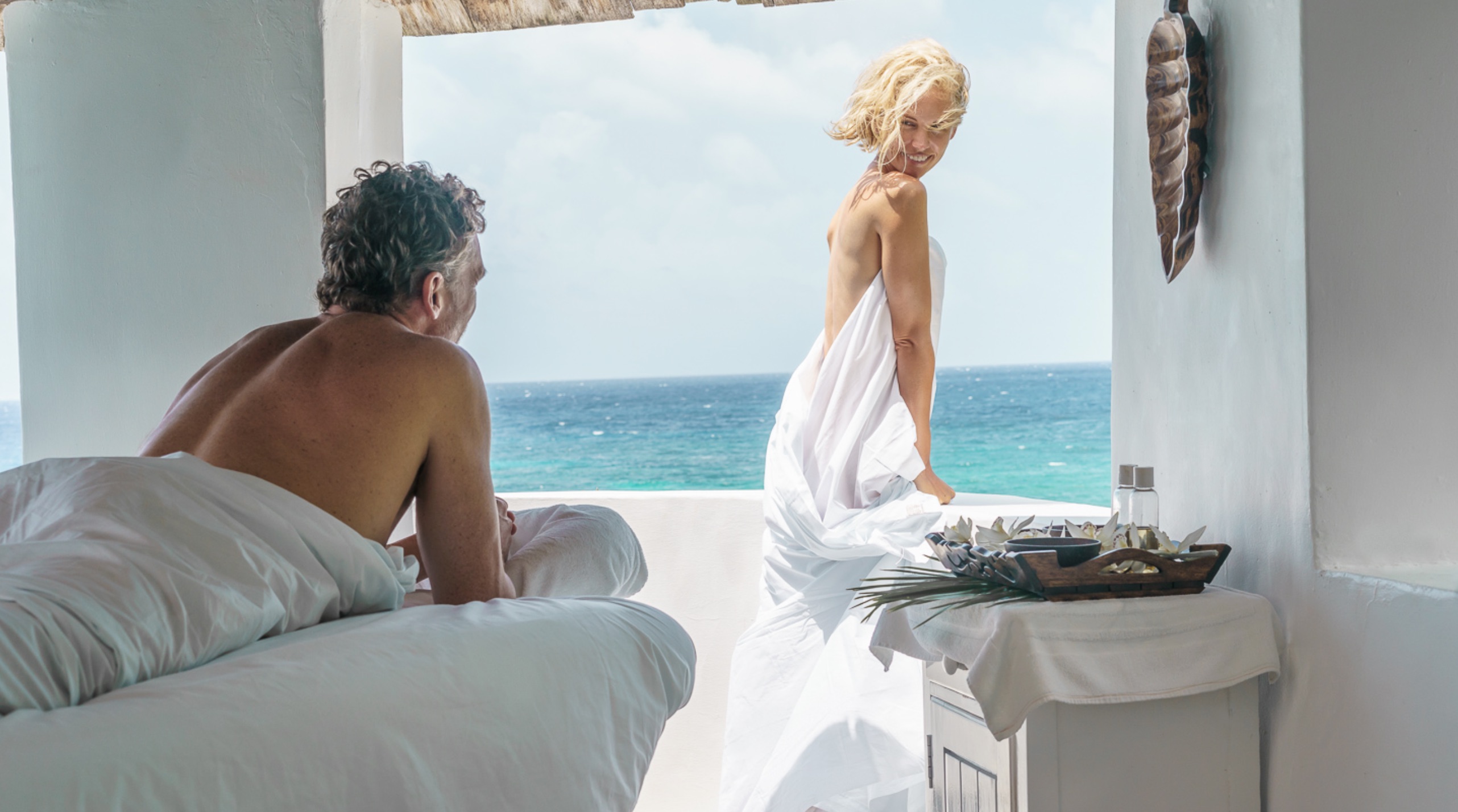 Couples San Souci is one of Jamaica's finest adults only All Inclusive resorts. Located in the vibrant resort town of Ocho Rios Jamaica, this 150 room beach front property has every you need to enjoy the perfect romantic vacation with your loved one. The hotel features 5 fine dining restaurants, 7 bars, 4 swimming pools and 3 public Jacuzzis and lovely spa services. The best part of all, is that if you wish to get Naked while on Vacation at Couples San Souci, there is a section of the beach and a pool reserved for Au Naturel Sunbathing.
Another excellent resort brought to you by the Couples Brand. Couples Tower Isle is one of the leaders in adults only all inclusive vacation experiences. This hotel is also located on the Coastlines in the Parish of Ocho Rios, features over 226 suites, 6 restaurants, 5 bars, 4 Jacuzzis and other all inclusive amenities. However, Couple Tower Isle is on this list because of the lovely private island they provide, just a 100 yards offshore; that is strictly reserved for nude sunbathing. The resort's guests can get carried by boat from early morning until about 6:00 pm in the evening over to the island, where they can spend the day sunbathing naked with fellow naturist couples.
Hedonism II is the God Father of nude vacations and one of the most infamous resorts in the world. This one of a kind adults only resort is not for the laid back naturist traveller that is just looking to relax and be naked on the beach. Hedonism II caters to more active liberal-minded adults that may be seeking to indulge in other hedonistic activities while on Vacation. Located on the world famous 7 Mile Beach in Negril Jamaica, Hedonism II features 280 Guest rooms, a night club, 5 bars, 3 restaurants 5 pools and other amenities such as a spa and fitness centre. The resort is divided into two sections. The Clothing Optional side also knows as the "Prude Side" where those that prefer to be clothed can do so freely, and then there is the famous "Nude Side" that features a Nude Swim-Up bar, a giant hot tub and beach.
4. Grand Bahia Principe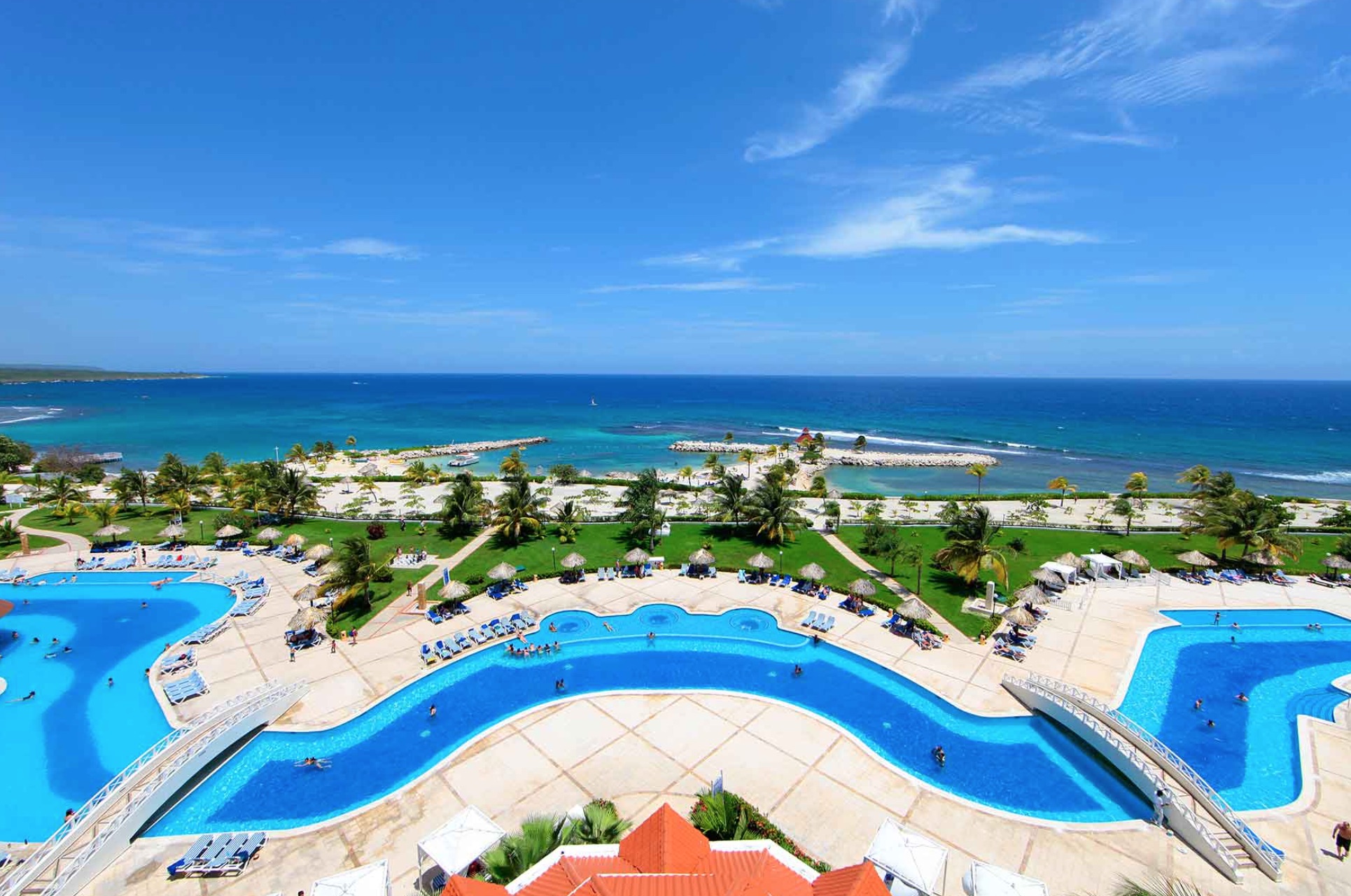 The Grand Bahia Principe is a Victorian style all Inclusive Resort located in Runaway Bay Jamaica. This Gigantic All Inclusive resort caters to mostly families and single travellers looking for a great tropical vacation resort with great amenities but not as high on the price scale. The nude beach at Grand Bahia Principe is not very advertised so many people may not know it exists. However, to the far left of the resort, there is an area fenced off from the rest of the resort that is reserved fro Au Naturel Sunbathing. It is not your ideal Nude Vacation option, however, if you are looking for a regular family resort that provides the option for the occasional nude sunbathing, then this may be the perfect choice for you.
Lovely white sand beach, consistently warm weather, lush gardens and incredible service, Couples Negril offers the perfect setting for a romantic couples vacation. The low key all Inclusive resort located on 7 Mile Beach in Negril offers 234 Guest Rooms, 5 Restaurant and Bars and a place where adult couples can go to escape from the kids or single people. In addition to the romantic ambience, there is the option to get naked on the section of the beach that is reserved for Au Naturel sunbathing, which also features a Jacuzzi.
Sandal Royal Caribbean, located in Montego Bay Jamaica, is a Georgian Style, British heritage all-inclusive property that features incredible Gardens, roaming peacocks and afternoon teas while watching the Sunset. Just a few minutes offshore, the resort has a private island that offers amenities such as a pool, bar and casual dining. To the far east side of the island, there is an area reserved for Nude Sunbathing. There are limited amenities there but perfect if you are on the island and you just want to escape for a quick hour or two to get rid of those horrible tan lines.
7. Royalton Negril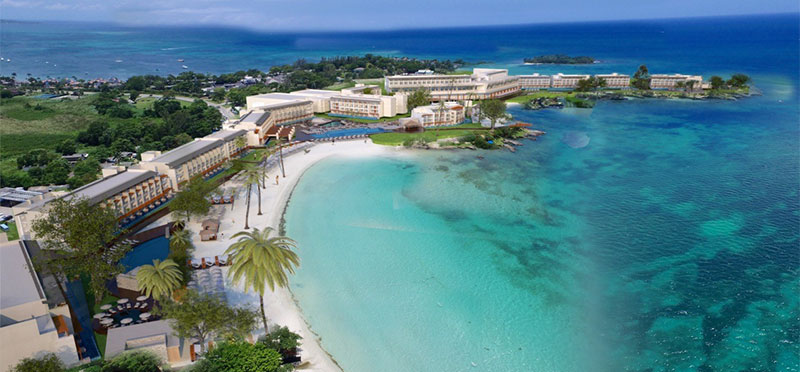 Formerly known as Grand Lido Negril, the resort has recently been sold, demolished, and after 2 years of construction work, they are months away from opening a monster of an All Inclusive resort right at the top of the Negril 7 Mile Beach. It is confirmed that they will be maintaining the optional nude section that was offered when the hotel Operated as Grand Lido. This will provide yet another option for nude vacationing in the lovely resort town of Negril.
leave a reply